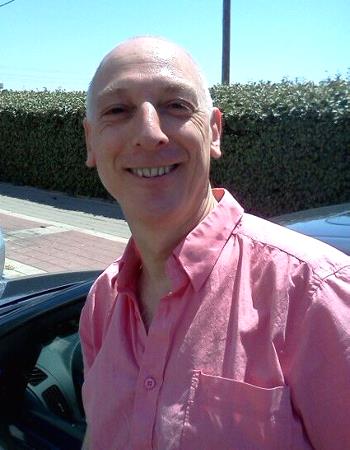 I qualified as a dental surgeon at UCH dental School in London.Part of the London university gaining my LDS from the Royal College of Surgeons in 1977, and my BDS from London University in 1978.
Over the next few years I worked first in NHS practice in the south of England (Camberley) and then began a series of jobs as a surgeon first in St George's hospital in Tooting and Hyde Park; then in the Royal Dental School in Leicester Square, before turning north where I worked as a Senior House Officer in Hull Royal infirmary in North Humberside.
Coincidentaly my father was born in Hull and I was greeted there walmly by a mass of relations).
Dr David Vinegrad BDS UCH Hospital London

LDS RCS England

Schooling :- Cromer Road Schhol, Barnet
Lochinver House School Potters Bar
St Albans  School Abbey Gateway
University:-    University College Hospital London


Degrees:- LDS RCS Royal College of Surgeons of England 1977
BDS London University 1978

Courses since 1995  
Dental Aesthetics Hong Kong 1995     
FDI Congress Hong Kong 1995           
 Nitrous Oxide Sedation Hadassah Medical School Jerusalem 1996     

Implants:- Dental Implants Braenemark 1977         
Corvent Aesthetic Implants 1978 

More Courses:-
  Saving the Decimated Tooth New York 1999
Basic Life Support London 1999       
Advanced Bone placement and Sinus Lift Florida 2001
ElectroSurgery New York 2001              
Medical Hypnosis     Tel Aviv Dental School 2003               
 

Ethics in Dentistry University College Los Angeles (UCLA) 2003                  
  Forensic Dental Identification following massive terror attack - - Los Angeles 2003




ADA Congress San Fransisco 2003    
Treatment of Anterior traumatised tooth Hadassah Jerusalem 2005
Occlusion Chase Hospital Enfield England 2006         
Crown Lengthening St. Richards Hospital Chichester 2008

Basic Life Support Tel Aviv 2011
 Crown Lengthening Tel Aviv 2013


Basic Life Support NYC 2014
I was born in Barnet, Herts.
My early schooling was in New Barnet and Potters Bar; When it came to grammer School I traveld each day by bus to St Albans where I attended St Albans School (Abbey Gateway) while it was still a direct grant school.